What better way to get back into the crafting spirit than by hosting a new swap on swap-bot.com? I've decided to create a fabulous swap to design a paper doll inspired by fairy tales. Click on the picture below to view the details: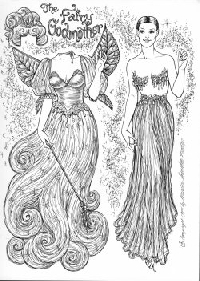 I swap with Swap-bot!
I thought leaving the paper doll black & white would make it a lot quicker to create because I wouldn't have to then take the time to color it in, plus I thought people would like to color what they received to make it more their own! Just makes it so much more fun! The inspiration photo I used for the swap came from
here
and I just love her Cinderella paper dolls on this gal's site! So darling. Even if I only get one partner to swap with, it will be fun. Something to get my creative juices flowing again! If you have a swap-bot account, you should sign up!